Confia Insurance Agency LLC is and insurance agency established in 2002 currently we do business with several qualified insurance carriers all ratted A by the Insurance Commissioners where we do business which is NE. and IA. We are committed to provide you with insurance services designed to fully meet the needs of every aspect related to your liability exposures whether from your personal or business aspects.
Request a no cost / no obligation quote and find out what we can do for you and your love ones.
At CONFIA INSURANCE, we speak you language because your language is our language, We are independent insurance agencies that have our clients need in mind. We work for our clients not for our insurance carriers.
We do business using several insurance carriers, so we can save you all the money is possible with our sacrificing coverage for you and your love ones. Your expectations will be meet and surpassed with our prices and services. We are committed to work hard for you, that is why we are widely preferred by our more that 3,500 existing clients who received those benefits every single day, we work for you and get paid by our carriers, not you.
At the end is not so important who insures you, what is what crucial to know is how you will carry on with your life, you or your family do not have to pay the price today, let a good insurance company do it for you. Remember: 'WE CAN NOT CHOSE THE KIND OF THINGS THAT WILL HAPPEN, BUT, WE CAN CHOSE HOW TO FACE THEM'
Auto Insurance
Auto insurance protects you against financial loss if you have an accident. It is a contract between you and the insurance company. You agree to pay the premium and the insurance company agrees to pay your losses as defined in your policy.
Auto insurance provides property, liability, and medical coverage:
Property coverage pays for damage to or theft of your car.
Liability coverage pays for your legal responsibility to others for bodily injury or property damage.
Medical coverage pays for the cost of treating injuries, rehabilitation, and sometimes lost wages and funeral expenses.
An auto insurance policy is comprised of six different kinds of coverage. Most states require you to buy some, but not all, of these coverages. If you're financing a car, your lender may also have requirements.
Most auto policies are for six months to a year. Your insurance company should notify you by mail when it's time to renew the policy and to pay your premium.
Motorcycle Insurance
All motorcycles on the road are required by law to have motorcycle insurance. Motorcycle insurance protects a motorcycle and its owner in the event of a loss. The term motorcycle policy encompasses motorcycles, scooters, mopeds, snowmobiles, ATVs, and golf carts.
Motorcycle insurance has your typical coverage plus it has some specialized coverage that you may not be familiar with.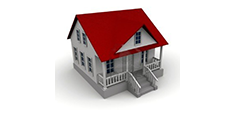 Homeowners Insurance
Homeowners insurance provides financial protection against disasters. A standard policy insures the home itself and the things you keep in it.
Homeowners insurance is a package policy. This means that it covers both damage to your property and your liability or legal responsibility for any injuries and property damage you or members of your family cause to other people. This includes damage caused by household pets.
Damage caused by most disasters is covered but there are exceptions. The most significant are damage caused by floods, earthquakes and poor maintenance. You must buy two separate policies for flood and earthquake coverage. Maintenance-related problems are the homeowners responsibility.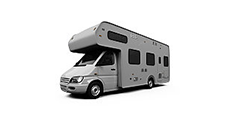 Mobile Homes Insurance
Mobile home insurance, or manufactured home insurance, not only covers your mobile home; it can also cover:
Detached structures on your property, such as a shed or garage;
Your personal belongings;
Living expenses if your home is severely damaged by a covered loss;And injuries that might occur on your property — up to the limits you choose on your mobile home insurance policy.
Mobile homes, manufactured homes, and modular homes are all eligible for coverage under a mobile home insurance policy. And if your mobile home isn't your primary residence, you can build a non-owner-occupied, seasonal, or rental mobile home insurance policy to cover it.
source: http://www.progressive.com/homeowners/mobilehome-insurance-quote/
Commercial Insurance
Commercial or commercial lines insurance involves protection for businesses and organizations. Businesses purchase property insurance, liability insurance, workers compensation, automobile insurance and a variety of other policies designed to protect the assets of the organization in the event of an unexpected loss.
Generally, there are two types of insurance—property and liability. Property insurance covers damage to or loss of the policyholder's property. And if somebody sued for damages caused by you or your possessions (other than a vehicle covered by your insurance policy), the cost of the suit—both defending it and settling it if necessary—would be covered by your liability insurance.
Source:
http://www.learninsurance.org/Content/LEARNING-INSURANCE/Commercial-Insurance/default.aspx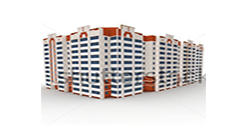 Condo Insurance
When you own a condominium, you — not your condo association — are responsible for what's inside your condo. That's why having a personal condo insurance policy is important.
Condo associations have master policies that cover the property, common areas and physical structure of your building. However, these master policies do not cover your personal property or your legal responsibility to others, and they may not cover improvements or customizations to your unit.That's where condo insurance comes in.
As you get condo insurance quotes while shopping for a condo insurance policy, you'll typically select from available coverages, such as:
Personal property
Replacement value of your primary dwelling and specified permanent attachments, up to a specific value
Bodily injury if someone is hurt on your property
Liability for property damage
Damage protection from dangers, such as fire, plumbing freezes, vandalism, glass breakage, etc.
A basic condo insurance policy will cover damages to most of your personal belongings, as well as walls, floors, ceiling coverings, etc. Most condominium by-laws or trust agreements state that the condo owner owns or is responsible for everything within the unit, including permanently attached fixtures and improvements.

With condo insurance, sometimes called an HO6 policy, damage to improvements, additions and alterations of your unit are covered. Your condo insurance policy also covers your belongings and the structural parts of the building that you own.

Before you shop for condo insurance, take an inventory of what you own to decide what level of coverage makes you comfortable.
Source:
http://www.progressive.com/homeowners/condo-insurance-quote/
Mission
At Confia Insurance Agency ours objectives are clear and solids, we focus on:
Provide professionalism, dedication and excellence in all areas of operation.
Operate and continually upgrade technology systems to improve customer service.
Provide exceptional client service through teamwork, positive attitudes and open and informative communication with clients.
Operate with clearly defined profit centers and a dedicated management unit to support the client service functions and to ensure continued growth and profitability.
Encouraging all employees to upgrade their skills and technical knowledge through continuing education and enrollment in professional programs.
Representing only those insurance companies that can provide a broad range of products and services that will match the needs and requirements of the clients.
We only use companies with the financial strength to maintain the high level demand for service and stability we promote.
Vision
Confia Insurance Agency conducts its work with the ideal of treating all people respectfully and professionally. It is our moral obligation always to do what is right for the people we serve and allow their needs to dictate our actions and decisions. For all those reasons, our vision is to build customer relationships through honesty, integrity, and outstanding service.
Reviews
You will be surprised to know all the opportunities and advantages that we can offer you. With more than 3500 clients, we are leaders in the insurance field, whether you need motorcycle insurance or condo insurance, we have the right insurance that fits all your needs. Next, you will see some comments about our service.
"Julio spent time explaining not only my options, but how insurance even works (deductible, comprehensive, collision, etc). I left feeling confident in the information I had received and with what I felt was a great policy for me. The best part was that there was absolutely no pressure to buy and I definitely got the sense that Julio had my best interests at heart."
Gale Moses / 2013-02-01 18:27:51
Give us a feedback
Carrer
As an expanding company we are constantly looking for staff to work in different areas of business we have. We know how important is to establish multi disciplinary teams.
At Confia Insurance Agency, we are sure you can be part of our team, just send us your resume and personal info in the form below.